What are the signs and symptoms of arthritis?
Arthritis is a chronic condition that affects millions of Americans. It can cause mild to severe pain, and it affects people of all ages. It occurs in joints where your bones come together, which means it can limit natural movement. Those who suffer from arthritis may have a lower quality of life. In fact, many people who suffer from arthritis are on disability because they can't work or perform everyday tasks without extreme pain and discomfort. Let's go over some of the details of arthritis to help you understand this condition and what you can do about it.
What Causes Arthritis?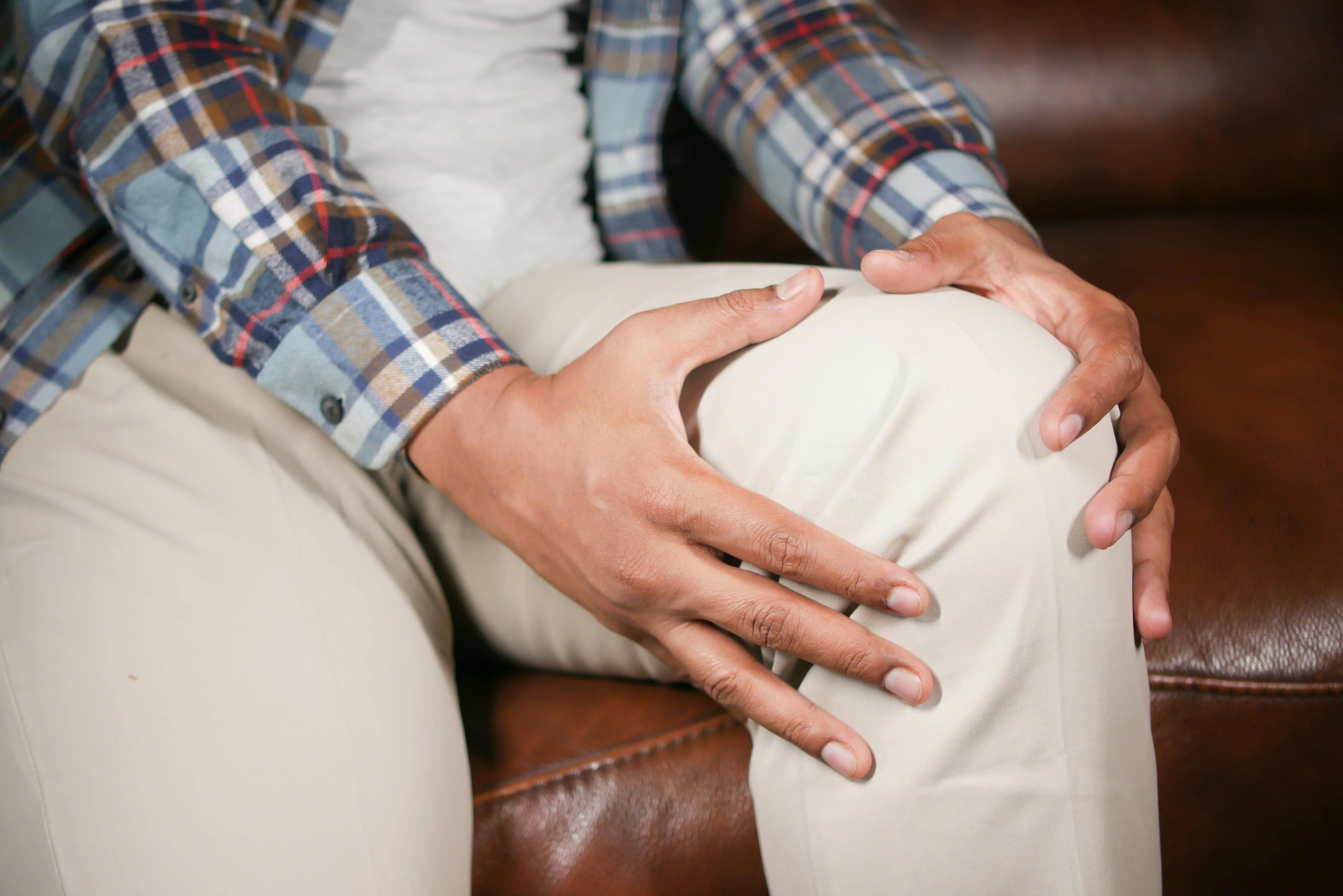 Person Feeling Pain in the Knee by Towfiqu barbhuiya is licensed with Pexels License
There are two main types of arthritis: osteoarthritis and rheumatoid arthritis. With osteoarthritis, your cartilage breaks down, causing your bones to rub against each other. Usually, the cartilage between your bones provides a cushion for your joints. This allows them to move smoothly. As the cartilage wears away, you'll experience discomfort. The cartilage wears away over time, but this problem can occur faster in people with certain medical conditions or with injuries to their joints.
Rheumatoid arthritis, on the other hand, is when your immune system actually attacks the joints. This happens first to the lining of the joints. Because this type of arthritis breaks down the lining of your joints, you'll experience symptoms that can make it difficult to move and flex your joints as you once could. Of course, there are other types of arthritis, but no matter what type of arthritis you suffer from, Orthopedic Specialists of North Texas can provide arthritis treatment to those living near Southlake, Denton, and the surrounding areas.
Who Suffers From Arthritis?
Although the majority of people who suffer from arthritis are older, the condition can also affect young people. The likelihood of having arthritis does increase with age, but idiopathic arthritis has been diagnosed in children as young as six months. Most commonly, arthritis sets in when people are between the ages of 40 and 60. It's not unheard of, however, for teens and those in their 20s or 30s to be diagnosed with arthritis. It affects women slightly more than men, but the reason for this varies from patient to patient.
Women may also suffer more pain and experience the condition more severely than men. They're also more likely to get rheumatoid arthritis. The joints affected by arthritis differ between men and women as well. For men, hip arthritis is more common, while women tend to get arthritis more often in the hands. Hormones, family history, and weight can all affect who gets arthritis and how severe the condition is.
What Are the Signs of Arthritis?
Arthritis can affect people in different ways, but there are some common signs to look out for to determine if you have arthritis or another medical condition. If you're not sure what the problem with your joint is or why you're experiencing pain, you should make an appointment at Orthopedic Specialists of North Texas. We'll give you an exam and help determine the right treatment plan for you. Watch out for these signs that you might have a type of arthritis:
Pain in your joints that worsens with certain movements.
Swelling in your joints that won't go down or occurs frequently.
Redness of the skin on or near joints.
Inability to move joints that persists for more than a few days.
A decreased range of motion for your affected joints.
If you have any of these signs of arthritis, seek medical attention to start a treatment plan sooner rather than later. This can help alleviate your pain and prevent your arthritis from getting worse.
What Are the Symptoms of Arthritis?
A variety of symptoms may accompany the signs of arthritis listed above. For example, the pain you feel may be a dull ache or a burning sensation in the joint. It may often get worse after using the affected area, but it can also happen first thing in the morning before you've had a chance to use the joint at all. Swelling happens because of an increase in synovial fluid that counteracts the inflammation in your joints. This causes the joints to become enlarged, making them difficult to move.
When the joints swell, it can cause redness around the area along with a feeling discomfort or pain. This is because the skin is stretched and irritated. The swelling also affects joint movement, as the affected area is enlarged. This decrease in movement can further exacerbate the problem. Arthritis comes in many forms and can also affect your eyes, skin, and other organs.
What Are the Treatment Options for Arthritis?
One of the best ways to help your arthritis and prevent it from happening in the first place is to exercise daily. Using your joints every day can help them maintain the lubrication they need to stay healthy. Keep in mind that you can overdo it, so have an exercise routine that involves some stretching along with other physical activity, but make sure you're only doing the activities that your body can handle. Drinking plenty of water each day is another way to ensure your joints have the right amount of fluid to keep them moving as they should.
If your symptoms are preventing you from doing your normal daily activities, you may need physical therapy. A doctor may prescribe pain medication to help you manage your pain as well. It's important to speak with your health care provider to ensure you're receiving the right treatment for your condition and pain level.
At Orthopedic Specialists of North Texas, we believe that everyone deserves to live a pain-free life. For hip arthritis, ankle arthritis, or hand arthritis treatment in Denton, contact the professionals at our office to schedule an appointment and get your condition under control so you can live your best life. We can give you the information you need to understand your arthritis and provide you with the treatment plan that works for you. Let us help you stop the pain and get you back to living the life you want and deserve.